Eh, since I haven't uploaded much in a while, here's the illustrations from my biology studies.
One might expect them to be more interesting, but alas...
"Kaninchen"
"Wolf" Spider
"Spade-assed Kolibri" (!?)
And the cover. Me and a dude in class have an inside joke where we draw each other's potraits, and this used to say his name. It doesn't now, though, and I forgot about it until I photoshopped it. Alas.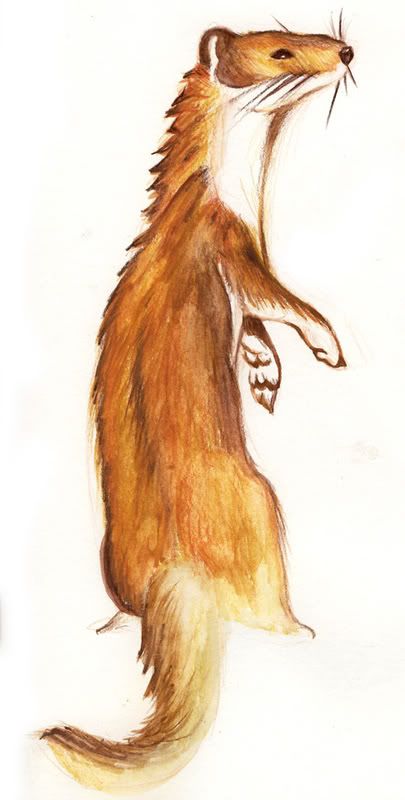 My fav animal - the weasel!