sold!
Long time, no deal, huh?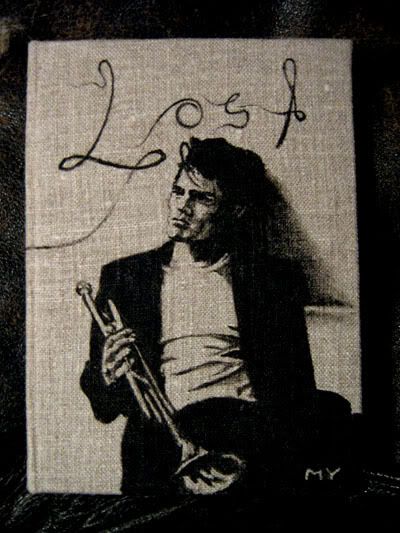 Chet Baker. It's not very like the photo I used, granted, but it does look like him. Google and see for yourself.
I shall not complain about my crappy camera anymore.
Coming up soon: Johnny Rotten, Miles Davies, and, hopefully, the baby head from "Safe as Milk". Stay tuned.