Why does my scanner enlarge everything to the extreme? Now, when I pull it down, it lose so much of the details.
I always have something to complain about...
I sat with this for hours. I had fun, and tried to think of people I admire while drawing - I hope I was able to capture some of that feeling!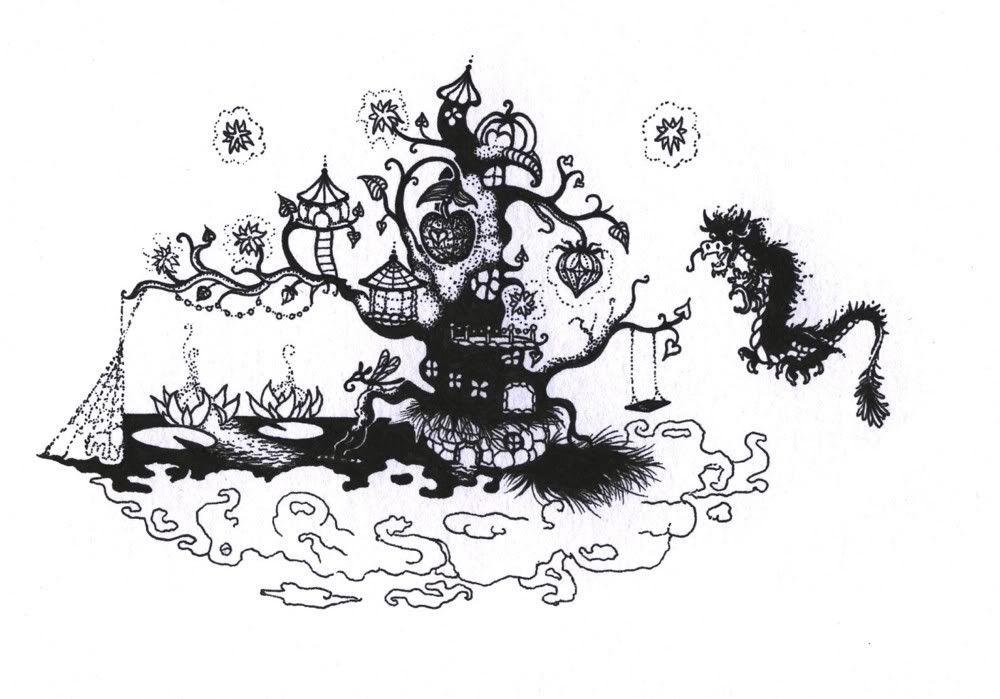 Anyway, this is where dead heroes and other kind people go. They get here with the crazed-out dragon who catches them when they die.
This is of course only a small part of it all, but it grew bigger than I imagined when I started! I can never plan these pictures.
FYI, Joe Strummer lives in the lake flower to the left, no symbolism intended.
Apart from that, and two other houses, I didn't reserved any place for anyone special.